INTERCONNECTING SOLUTIONS
Veratim distributes and supports development tools in the Embedded Electronics market. As top-brands agent for Italy, our company is skilled in interconnecting solutions for electronic components, devices and systems, particularly through the supply of Pogo Pins and Test Sockets.
Pogo Pin
In the Embedded Electronics world, Pogo Pins are the spring-loaded contact component with higher quality and life span. Veratim distributes a wide catalog, but we are particularly specialized in design and fast prototyping/production for custom requests with no additional Engineering Fees (NO NRE).
Test Socket
Test Sockets are essential devices for electronic components testing. As agent for E-Tec, a Test Sockets world leader, Veratim can offer a catalog with a wide, differentiated and customized range of products to meet any requirement without Engineering fees (NO NRE).
Services
Besides our extensive products catalog, Veratim will support you in your choice providing you with our 30 years long experience. We can also satisfy requests for small (or extra small) supplies.
30 years long experience
Veratim has been on the market since 1996, so we're proud to offer a valuable experience in the Embedded Electronics field which we gained over more than two decades. For this reason, we wish to act as partners and consultants for our customers. Just explain to us your requirements, and we will direct you toward the right product choice.
Small quantities supplies
Veratim is totally focused on the quality of its offer. Our products are market leaders, and we can also manage special needs, with orders of single items or small quantities.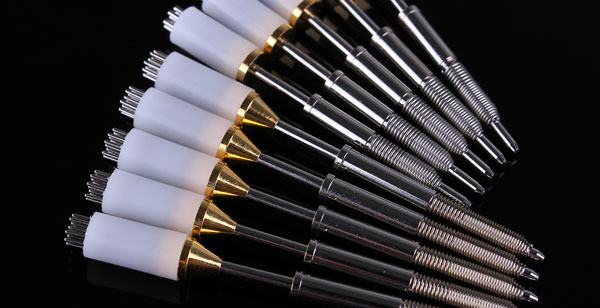 Thanks to our role of agents for leading trademarks in the electronic components market, Veratim offers its customers high quality products and a long time experience in the field. We aim to be our customers' partners, not mere suppliers.
GET IN TOUCH WITH US
Are you interested in our products or services? We are at your disposal to give you suggestions and to offer you the best of the market. Fill in the fields below, we will reply as soon as possible.